1. Photo of Attraction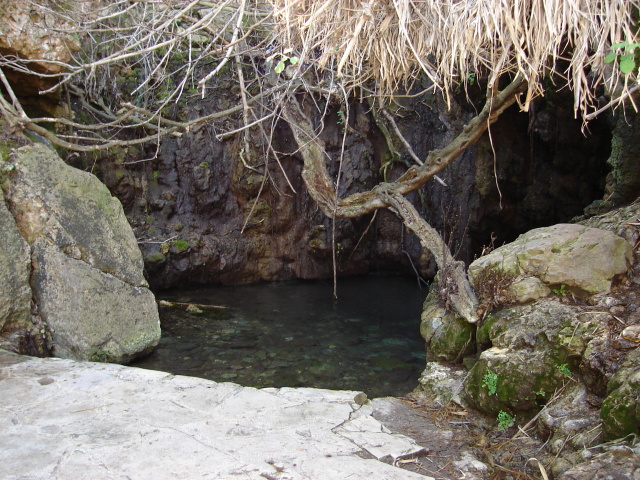 2. Nearest Town/Village
Latchi approx 4Km en route to the Bath of Aphrodite.
3. Region of Cyprus
Paphos. (Polis/Latchi)
4. Distance from Paphos
Approx 45Km
5. Driving Time
Approx 50mins but allow 1hour.
6. Google Earth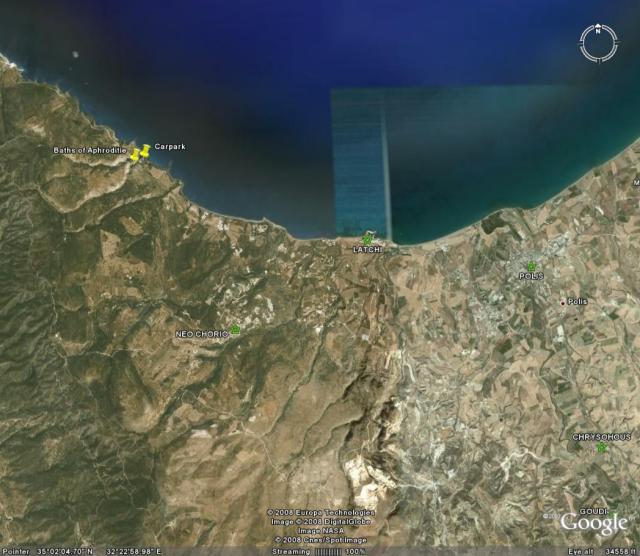 7. Description of Attraction
A beautiful natural grotto surrounded by rich vegetation and ageing fig trees. According to legend it was here the Goddess of Aphrodite bathed and met her lover Adonis.
8. Link to Website:
http://www.visitcyprus.com
9. Additional Information
a) A large car park is available at the start of the track leading to the baths.
b) Toilets are available in the Tourist Pavilion opposite the car park.
c) A narrow beach can be accessed from steep steps beside the Pavilion.
d) Food and drinks are available in the Pavilion.
e) It takes approx 5mins to reach the baths, the pathway inclines upwards and not suitable for wheelchairs.
10. Directions to Location
The Baths of Aphrodite are situated on the beautiful Akamas Peninsula and from here there are two circular walking trails; the Adonis Trail and the Aphrodite Trail, both are 7.5Km long and require approx 3hrs to complete.