1. Photo of Attraction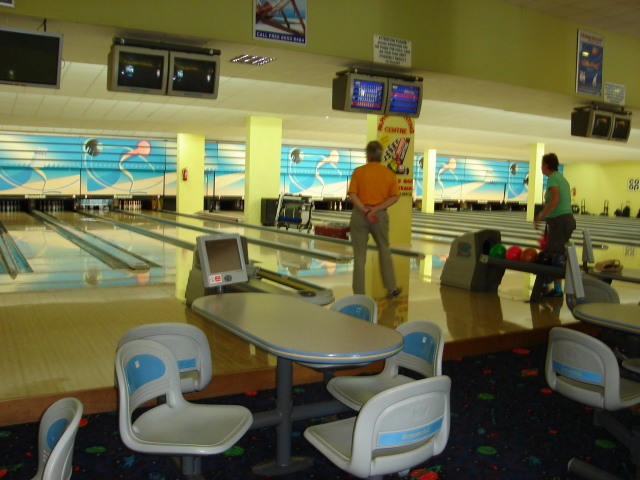 2. Nearest Town/Village
Kato Paphos.
3. Region of Cyprus
Paphos
4. Distance from Paphos
From Begonia crossroads 1/2 Km
5. Driving Time
Less than 5minutes
6. Google Earth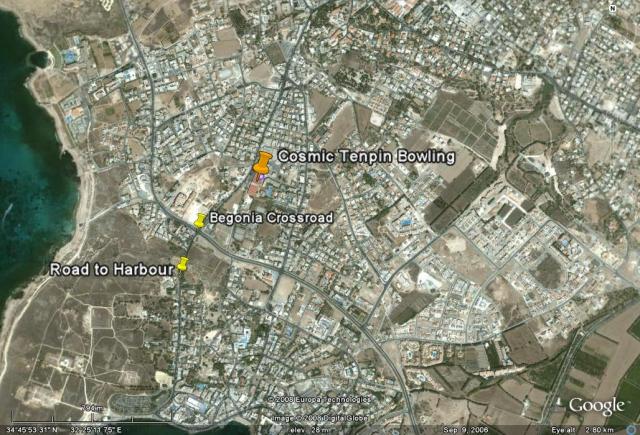 7. Description of Attraction
The bowling alley was established in 2002 and since that time has been host to the European Commonwealth Bowling Championships in 2005 and also the European Gold Cup Championships in 2007.

The bowling arena has 18 lanes for play and you can have as many games as you wish, most people decide to have two, but it does depend on how many are playing. At busy times it is best to book especially at the weekend, telephone number given below.
The whole area is well maintained, bright and spacious with plenty of seating and table areas. Children's bowls are available, plus there is a children's play area.
8. Link to Website:
Telephone No: 26220033.
9. Additional Information
a) Has it's own car park with ample parking.
b) All facilities available inside the bowling alley.
c) There is a pro shop.
d) Suitable for all ages except the very young.
e) The bowling alley is open every day.
f) Cost for ONE game per person is 5.50euro.
e) Shoes included in the price of a game, remember to take your socks.
10. Directions to Location
From Begonia crossroads heading towards the old town and just before E+S supermarket on the right you will see cosmic bowling.