1. Photo of Attraction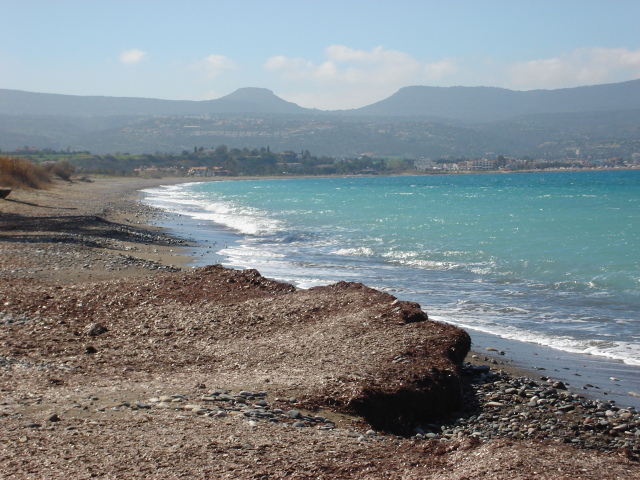 2. Nearest Town/Village
Polis
3. Region of Cyprus
Paphos. ( Polis Region)
4. Distance from Paphos
Approx 35Km
5. Driving Time
Approx 30-40mins
6. Google Earth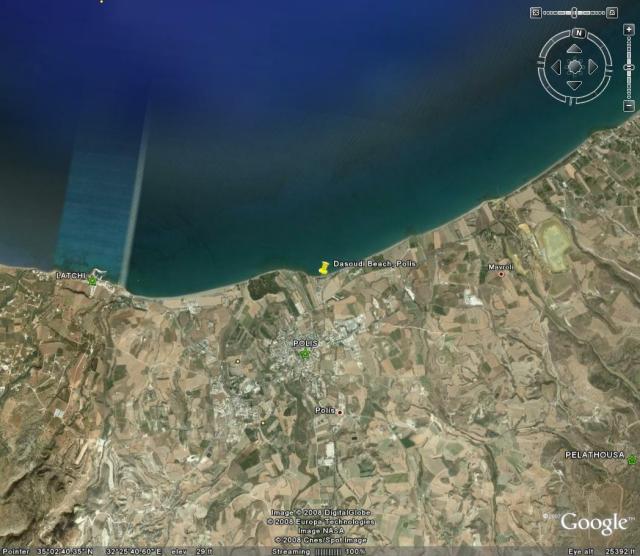 7. Description of Attraction
Dasoudi beach is placed in a natural setting with panoramic views of Chrysochou Bay. It is a popular beach with both tourists and locals alike. With a natural backdrop of Eucalyptus trees it has a charm of its own. The camp site is open between April-October and nestles under the canopy of the Eucalyptus trees. The beach is a mixture of sand and pebbles.
8. Link to Website:
http://www.polis-municipality-cyprus.com
9. Additional Information
a) There is a beach bar for snacks and refreshments.
b) Parking is available near to the beach.
c) Suitable for wheelchairs but take care of a few pot holes from the car park to the beach.
d) During the season there are some umbrella's and sunbeds for hire.
e) Showers and toilets are available on the camp site.
f) Most water sports are found at Latchi.
g) There is a flag safety system in operation for swimming or bathing in the waters, to be safe observe the flags.
h) During the summer season there is usually a lifeguard on duty.
10. Directions to Location
From Paphos town take the Mesogi Road and follow the signs for Polis on the B7 the road takes you direct. Once in Polis follow the signs for the beach or call into the CTO for directions and a free map. The beach is just over 1Km from Polis centre.