Shamans Circle Cyprus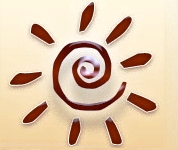 Hello Everyone,

My name is Triona Martin. I have owned and run counselling, healing and residential training centres in Ireland and Paphos, Cyprus for the last 15 years. For many years I was associated with Women's Aid, Cross border groups, teenage groups and children helping them by offering workshops, support and healing to individuals within these groups and organizations. I have 13,000 followers on 3 Facebook pages.

I offer a confidential safe environment where you will be respected and listened to in a non-judgmental way and together we can discuss your needs and the most beneficial way to help you.

Voluntary and free work
I offer several appointment slots a month without charge to those that cannot afford it. And healing work I do with children and teenagers is free.

Areas of expertise
- Healing physical ailments-particularly chronic ailments.
- Emotional problems, self-confidence and esteem issues.
- Addictions, recovering addicts.
- Bereavement, effects of suicide on family.
- Trauma, sexual abuse,
- One to one healing and counseling and life skills.
- Personal growth groups for both men and women who wish to change their lives for the better and live more positively.
- Support and aftercare with appropriate individual advice.

CONTACT:

If you feel my work can help you or a friend and would like to know more, or to set up an appointment please contact me any time until 8pm on 26271926 or Mobile 96589887. Alternatively email me via the website below.

Websites: www.shamanscirclecyprus.com and www.growandglow.ie
Join me on Facebook: http://www.facebook.com/pages/Shamans-Circle-Centre-Shamanism/160107050691072

Thank you for taking the time and interest to read this.