1. Photo of Attraction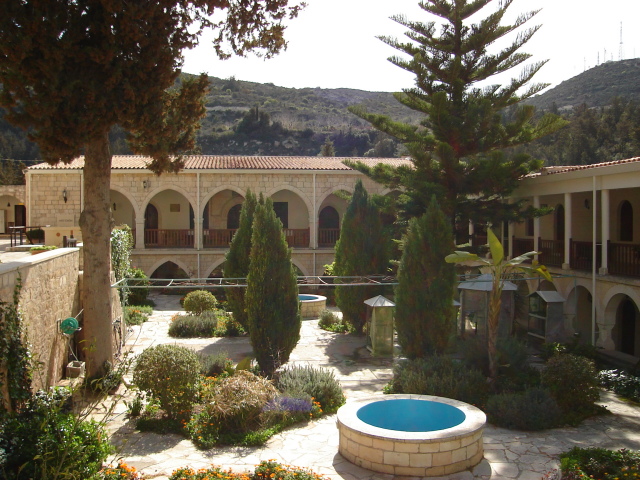 2. Nearest Town/Village
Tala
3. Region of Cyprus
Paphos
4. Distance from Paphos
Approx 9Km
5. Driving Time
Under 10mins
6. Google Earth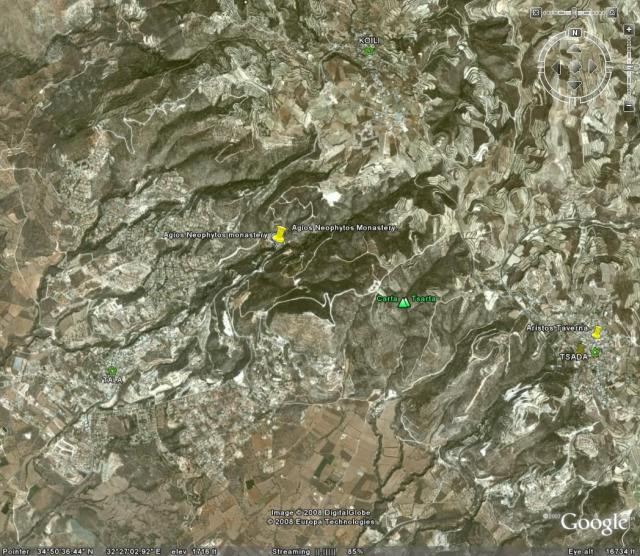 7. Description of Attraction
The monastery is popular with visitors all year round. They come to see the site of the three caves Agios Neophytos dug out with his own hands. The caves are known as the hermitage or enklistra and it was here he lived for part of his life. Within the three caves one was his church, the other his sanctuary and the third his private cell. The walls are adorned with frescoes, some he painted himself and others painted under his supervision. He was a writer and scholar and wrote many manuscripts, some of which have survived to this day.

The church with many murals and the buildings of the monastery are 15th Century and were built approx 200 years after Agios Neophytos died. His remains lie in a sarcophagus and his skull in a silver casket within the church.

Within the monastery building is an interesting museum displaying many artefacts and historical items. There is a small admission fee for the museum and caves under 2 euro pp.
8. Link to Website:
http://www.ktisis.org This website is an extensive link to all cultural sites in Cyprus.
9. Additional Information
a) There is a lovely cafe adjacent to the car park and all home baking.
b) Near to the cafe are a few tourist shops.
c) Toilet facilities are available in the cafe and near to the car park.
d) Limited access for wheelchairs.
e) When entering a religious building in Cyprus a dress code is expected to be followed. (Although not always strictly applied) but out of respect should be observed. In the main no bare chests, vests or strappy tops for ladies. Long shorts, trousers for men and skirt or trousers for ladies.
10. Directions to Location
Pass through Paphos town and continue on the Mesogi Road to nearly the top. You will see a road sign pointing to turn left for Tremithousa and the Monastery, take this left turn and the road will eventually lead you directly to the Monastery.