1. Photo of Attraction
2. Nearest Town/Village
Coral Bay/ and the villages of the Akamas.
3. Region of Cyprus
Paphos - Peyia/Polis.
4. Distance from Paphos
From Coral Bay approx 12Km.
5. Driving Time
From Coral Bay approx 10minutes
6. Google Earth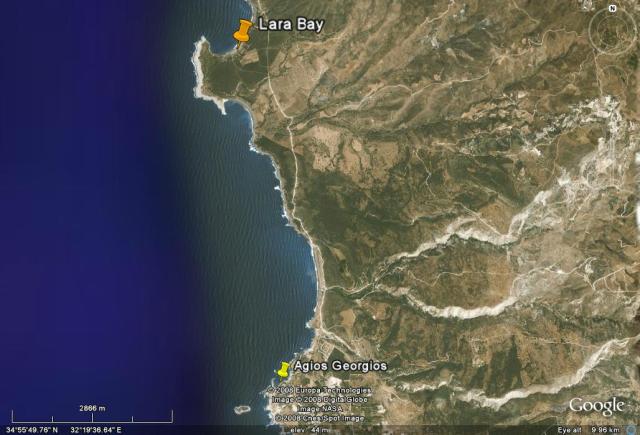 7. Description of Attraction
8. Link to Website:
9. Additional Information
a) Park near to the road tracks to prevent erosion and damage to the flora and fauna.
b) Keep to the defined road tracks as much as possible.
c) After the Last Castle there is only one Taverna/Restaurant near to Lara Bay for refreshments or meals.
d) Toilets are available here.
e) There is little in the way of shade along the whole of the track, take sun cream and a hat if in open topped 4x4 or buggy.
f) Take plenty of water in a cool bag, this is wild and rugged country with no kiosks!
g) There are no sunbeds or beach umbrellas anywhere along the route.
h) No fires are permitted in any area of the Akamas region.
i) Don't forget to take your camera.
j) There are lovely coves and beaches to swim and sunbathe, but be aware of no lifeguards and steeply, sloping beaches
10. Directions to Location
Head along the coast road in the direction of Coral Bay, continue along this road until you see a road sign for Agios Georgios on the left. After a short distance you will see a road sign pointing you in the direction of the Akamas Pennisula on the right, this road takes you directly to the Akamas region.